Law Enforcement Against Prohibition prides itself on the willingness of our members to stand up and take action against drug prohibition. Last fall, LEAP member Joe Miller did exactly that. A California police officer for eight years before taking a position as a deputy probation officer in Arizona, Joe signed a letter in support of Proposition 19, California's marijuana legalization initiative. He was fired for it. Now
he needs your help
, and so does LEAP.

As a retired police officer of 33 years who myself spoke out against drug prohibition as a private citizen while employed as a police officer, I am extremely disheartened by
Joe's termination
and the bigger issue it represents. Firing law enforcement professionals for speaking out against policies they know are wrong is not only an unfair intimidation tactic but also a violation of First Amendment rights. I urge you to support their right to speak out by
signing this petition now
. Joe is not the first officer to face unfair termination for expressing his personal opinion. Former US border patrol agent Bryan Gonzalez's case recently made headlines when he was fired after expressing his views on drug legalization to a fellow officer.
LEAP is always there to provide support to those ethical and courageous law enforcers who
come forward
and say that drug prohibition is a failed policy. Our speakers are law enforcement professionals who are as dedicated as they are distinguished. In the past month, our speakers have made 101 presentations and appeared in such prestigious publications as the Wall Street Journal, the San Francisco Chronicle, the Boston Globe, the Los Angeles Times, the Hartford Courant, the Village Voice and the Miami Herald. We even got President Obama's attention. Our speakers have become the go-to source for the law enforcement perspective on drug policy reform, and in the past week alone, we have provided expert testimony for drug policy related bills in four states. We have no intention of slowing down, but we are in desperate need of financial support. In order for LEAP to survive and continue as
the voice
of law enforcement in drug policy reform, we need your help. Please make a contribution today. Give all you can so that our speakers and staff can continue giving their all to end drug prohibition.
The ability of law enforcers to criticize the policies they are responsible for upholding serves a vital public interest. It lays the groundwork for much-needed reform, supports harm reduction efforts and provides tangible evidence that these laws simply are not working.
LEAP's credibility is built on the bravery and integrity of our law enforcement professionals who are willing to stand up and say that the "war on drugs" is a harmful, unjust policy. We stand with Joe, and urge you to do the same by
signing our petition
. Let's tell Joe's former boss, Chief Friend L. Walker, that firing Joe constitutes a violation of his First Amendment rights and that those who see, firsthand, the failure of our current drug policies should always have the chance to share their perspective and help policymakers work toward reform.
Sign LEAP's petition to support Joe, and after you sign, please make a contribution to support LEAP. With your help, we can
continue to speak out
and demand an end to drug prohibition.
Thank you,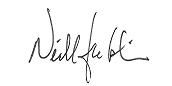 Major Neill Franklin (Ret.)
Executive Director
Law Enforcement Against Prohibition
Your donation puts LEAP speakers in front of audiences. To support LEAP's work by making a contribution, please
click here
.

121 Mystic Ave. Suites 7-9
Medford, MA 02155
(781) 393-6985
info@leap.cc